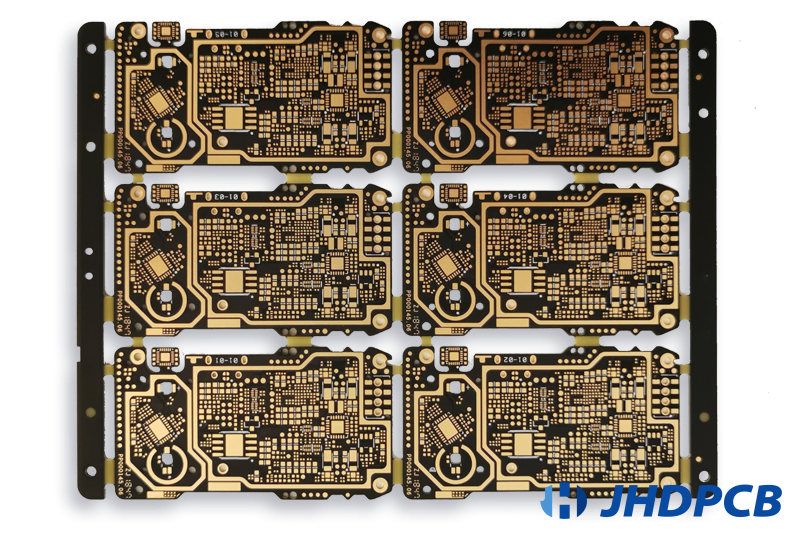 Need a PCB sample urgently?
JHDPCB is your best choice. We have the ability to quickly turn over PCBs, can meet your stringent project deadlines. And provide a free PCB file inspection, combined with the situation to develop appropriate procedures to ensure that your order is expedited throughout the process.
The quick turn to PCB manufacturing and PCB assembly services is the foundation of our business. Our experienced manufacturing team is always ready and willing to make every effort to meet your needs for new product customization, high precision craftsmanship of PCB production process, PCB testing, modeling, etc.
JHDPCB offers rapid PCB prototyping services for quick-turn PCB with high quality and low cost. We're fully compliant with ISO9001:2008 quality management systems and we have an internal quality control department to verify that all work meets every requirement described by the high standards.
Streamlined processes & Engineering Expertise
We can provide quick turn services because everything is completed under one roof with our own advance equipment. From the first process to the last process of PCB production, it is completed in our own factory. There is no need to seek for outsource. Our own streamlined processes can deliver exactly what you need when you need it.
Our full-service capabilities include:
The latest delivery time schedule for standard PCB (1&2 -Layer or Multi-layer PCB) orders:

PCB Order Quantity (m2)

Original Lead Time (Days)

Current Lead Time (Hours)

 < 1m2
2 – 3 Days
24 Hours
1m2 – 5m2
5 – 6 Days
3 – 4 Days
5m2 – 10m2
6 – 7 Days
4 – 5 Days
More than 10m2
8 – 10 Days
5 – 6 Days
We shorten the delivery time while ensuring quality, and fast delivery will never affect quality. Any product must pass the strict test of our professional team, you can rest assured.
The latest delivery time schedule for advanced PCB (HDI PCB)  orders:

Layers

PCB Order Quantity (m2)

Build Time (Days)

Extra Urgent (Hours)

2 Layers

<1 m2

1-5 m2

>5 m2

5 Days

7 Days

8 Days

48 Hours
4 Layers

<1 m2

1-5 m2

>5 m2

5 Days

7 Days

12 Days

48 Hours
6 Layers / 8 Layers

<1 m2

1-5 m2

>5 m2

7 Days

9 Days

12 Days

72 Hours
10 Layers

<1 m2

1-5 m2

>5 m2

10 Days

10 Days

15 Days

96 Hours
10 or more Layers

<1 m2

1-5 m2

>5 m2

10 Days

10 Days

15 Days

96 Hours
Get the latest PCB project support