Real PCB and PCBA manufacturers;
Meet industry certification and production standards;
99% delivery on time;
10+ years of industry experience;
150+ experienced R&D team;
5000+ orders/day;
Printed Circuit Board Prototype
The printed circuit board (PCB) is the foundation of every electronic device in the world today. The versatility of high-tech products determines the complexity and high performance of the PCB.
The PCB prototype is an indispensable step before a new product enters mass production. The PCB prototype can correct design defects and improve design performance at a lower cost and faster speed. In addition, it helps to avoid more problems and reduce risks in mass production. Below JHD will walk you through everything you need to know about PCB prototyping.
PCB prototype refers to the trial production of printed circuit boards before mass production. After the electronic engineer completes the PCB circuit design, the process of small batch trial production to the PCB factory is the so-called "PCB prototyping"
What is Rapid PCB Prototyping Service?
Fast-forwarding PCB production refers to completing PCB production at the fastest speed during the production process. It only takes 8 hours for double-sided PCB prototype, 24 hours for small batch, 36 hours for multi-layer circuit board prototype, and 3 working days for small and medium batches. Factories based on this production time are known as fast PCB manufacturers. Click to view the PCB Quick Turn time about jhdpcb.
With the maturity of PCB manufacturing process and the improvement of supply chain management level, the production speed of PCB rapid prototyping manufacturing is getting faster and faster, and the delivery cycle is getting shorter and shorter.
Why is PCB prototyping so important?
The two most critical points of rapid PCB prototyping are speed and quality. JHDPCB always follows and implements IPC Level 2&3 quality standards, providing PCB customization services.
Why do You Need Prototyping Services?
We believe that customers who produce printed circuit boards understand that PCB prototyping is required before mass production. PCB prototype is not only to understand the quality response of products in advance, but also to reduce defects in precision manufacturing, so PCB prototype is an important link to ensure quality in advance. Of course, before prototyping, both parties must communicate in-depth details and specific parameters to facilitate the success of prototyping and lay the foundation for subsequent production.
The purpose of prototyping with four items below:
From this, we can conclude that PCB prototyping is very important and necessary before it is officially put into production. This is also the first step in further cooperation with PCB manufacturers. However, there are too many factors to consider when we choose a PCB prototyping manufacturer. Reasonable price, excellent service and suitable quality suppliers are our first choice. If you are looking for such a PCB manufacturer, you can always contact us, or email us directly at sales@jhdpcb.com.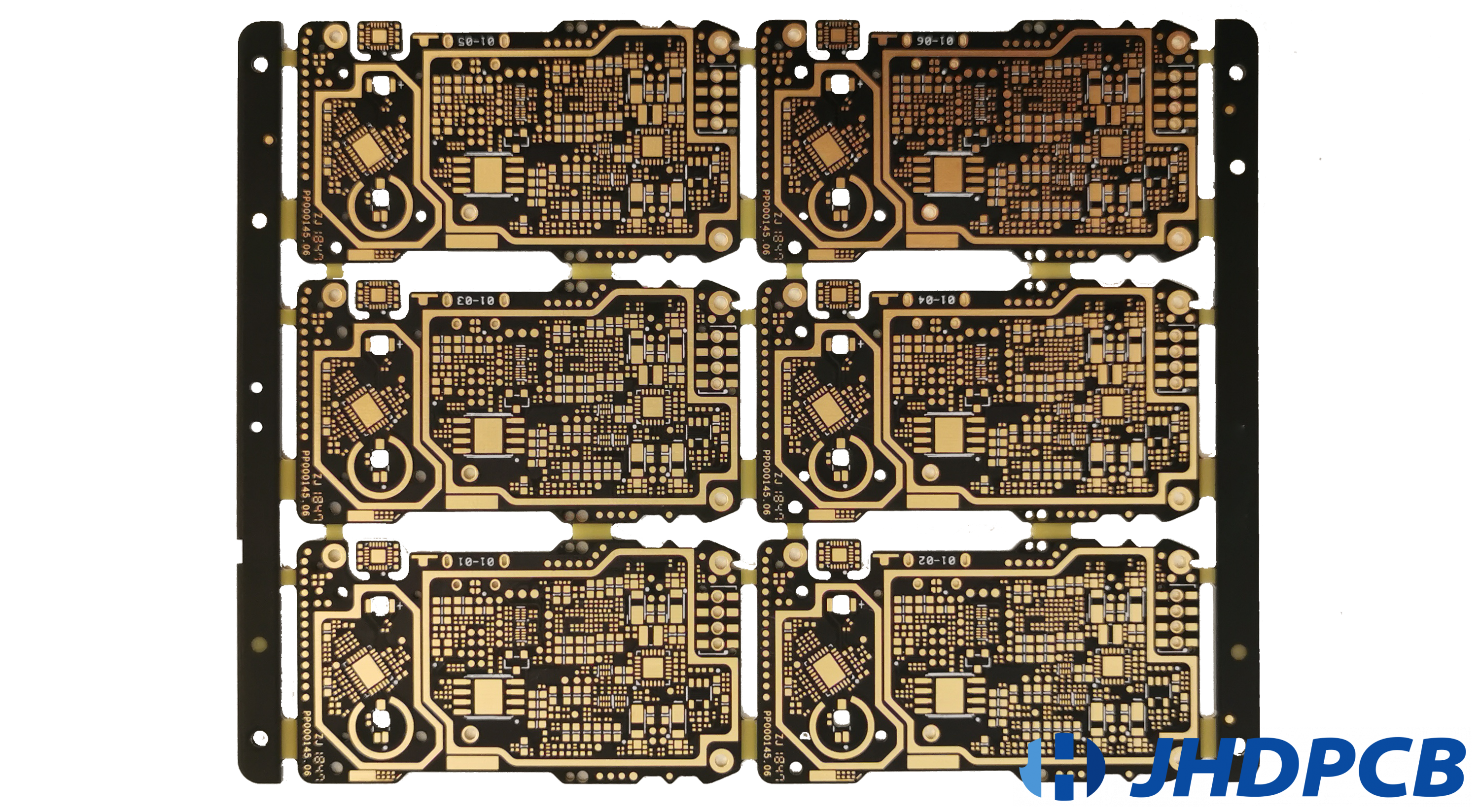 Why is a quick turn PCB prototype so fast?
There are special emergency services.
Emergency services are like a boon to customers with urgent needs. So-called expedited services require different durations for different product types. For example, single-sided and double-sided PCB rush can be completed within 8 hours at the fastest, and four-layer board rush can be completed within 24 hours. Mass production peaks can be completed within 48 hours… Whatever the product, as long as there is an urgent demand, its production rate is bound to be faster.
Strictly control the production process management.
Quick flip circuit board prototyping is a tedious process. Suppose the manufacturer fails to exercise strict management and control from order to production completion. In this case, its production efficiency may be in a low state. On the contrary, only strict process management in the production process can significantly improve production efficiency and ensure delivery speed. Click to view about JHD's PCB quality control system.
Advanced production equipment.
How can your documents be quickly copied one by one without a copier? Therefore, having advanced automation equipment is also very important for PCB prototyping. Only with this kind of equipment can the labor productivity be significantly increased by the machine and the product delivery time can be greatly shortened. Click to view about JHD's PCB manufacturing line.
Preparing for the Prototyping Process.
To submit a prototype design or get a quote for PCB prototyping services, you need to prepare some information about the design. In general, the more detail, the better – this will help you get the results you want. Here is some information you should include:
Number of layers required
Plate thickness
Board size
Copper thickness and weight
Minimum tracking and spacing
Minimum hole size
Minimum annular ring
Surface finish
Soldermask and color
Silkscreen legends and colors
Drill file NC Excellon
Drill file Tool List
Steps of PCB Prototyping Process:
PCB prototyping is a process that requires attention to detail. Let's discuss this process step by step.
• Material Selection: The first step in PCB prototyping is material selection. Typically, plastic is used for flexible and fast PCB prototyping. It is easy with plastic because it can be folded, cut, and shaped easily. For more pcb material types, please refer to "Introduction To The Material Properties Of PCB CCL"
• Quick Design: Quick Design is done on the template. This represents the location of components and connection traces.
• Test Design: Functional testing of the design. This includes checking the location and connections of components.
• Bug Correction and Redesign: Perform error correction if there are any errors in the design. The connections were traced in order to modify the performance of the PCB prototype. The prototype was then redesigned with the new connection traces on the stencil.
• Rapid Prototyping: During rapid prototyping, prototypes are produced. The template is placed on the plastic sheet and the components are installed. This is sometimes actually performed on CAD software. This is rapid manufacturing, hence the name rapid prototyping.
• Functional Testing: After the prototype is built, functional testing is performed to check that the prototype works as expected. If the intended functionality is found in the PCB prototype, it moves to the final product manufacturing stage.
Why choose JHD as your PCB prototype supplier?
1.Best Prototype PCB Service.
JHDPCB is one of the fast PCB manufacturers in China, which can provide PCB prototyping service and quick spin PCB prototype assembly service. We provide professional low-volume, low-cost single-layer and double-sided circuit boards as well as high-precision multilayer PCB prototyping and assembly services.
In China, most PCB factories are concentrated in Shenzhen, with a complete industrial chain. Since its establishment, JHDPCB has been committed to providing engineers, solution providers, researchers and hobbyists with high-quality, high-reliability and high-efficiency rapid PCB prototyping services.
In order to help customers shorten product development time and gain a competitive market advantage, our company continuously increases the upgrade and investment of production equipment, introduces modern production and testing equipment and software, strengthens the construction of engineering teams, and ensures the continuous improvement of the efficiency of all process.
As a professional PCB prototype service supplier, jhdpcb.com dedicates itself to offering every client excellent PCBs. Knowing the time urgency of prototypes, the cooperative manufacturers spare no effort to fabricate your PCB prototype just as quickly as 24 hours. Moreover, the experienced PCB manufacturing capabilities also present you with 100% quality assurance. Thus, you can rely on www.jhdpcb.com to get the fast turn PCB prototype.